Enzyme Technology
Kaneka has developed an extensive original enzyme library (wild type) as the result of many years of enzyme research and customer project collaboration. The most proven and useful enzymes from our enzyme library form the basis of what is called the "mutant enzyme library (Smart Library)", which retains enzymes that have been modified to possess a range of reactions.
We are able to carry out screening for the optimal enzyme for the customer's substrate from our original enzyme library and mutant enzyme library (Smart Library), and develop a scalable and robust enzyme process using the target enzyme.
Kaneka's Enzyme Library expanded with Smart Library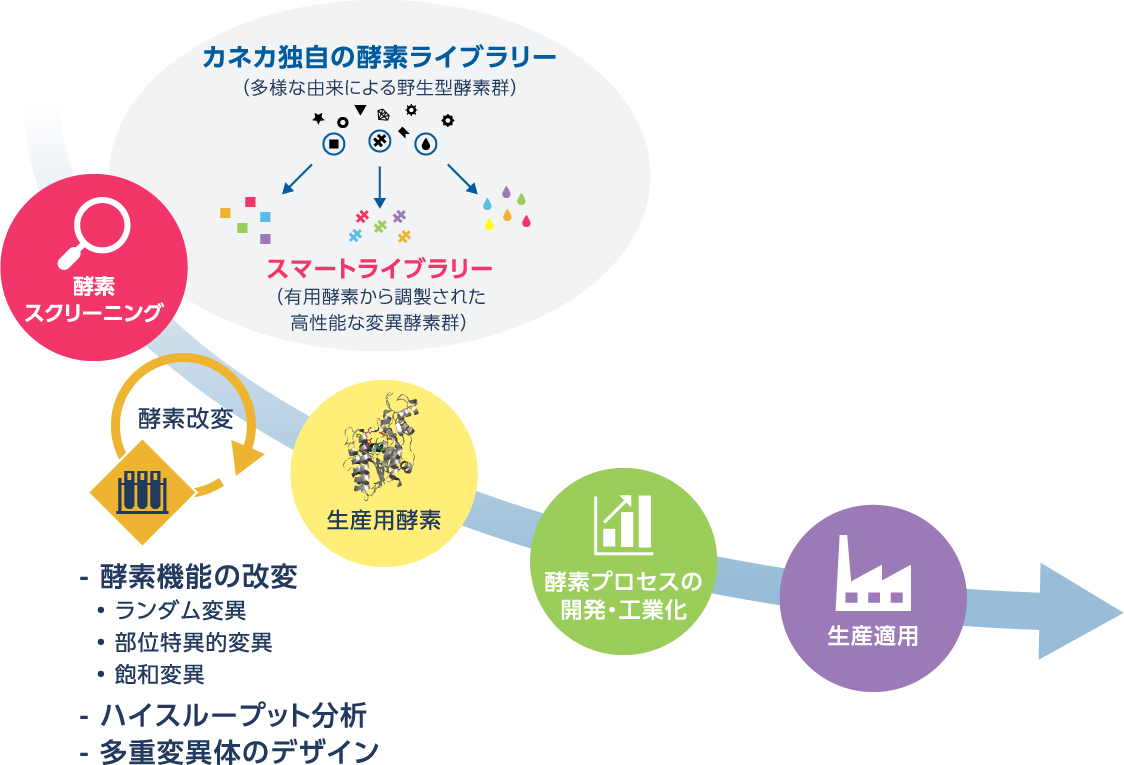 Keto reductase
Ene reductase
Imine reductase
D-Amino acid dehydrogenase
L-Amino acid dehydrogenase
R-Transaminase
S-Transaminase
Amidase
Esterase
Imidase
Lipase
Hydantoinase
Decarbamoylase
Acylase
Succinylase
D-amino acid oxidase
Racemase
Cofactor recycling enzyme (GDH, FDH)
etc
What is Smart Library?
Effective Reshaping Active Center of Enzymes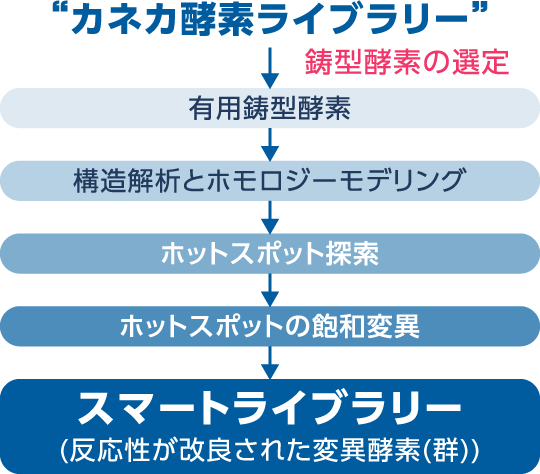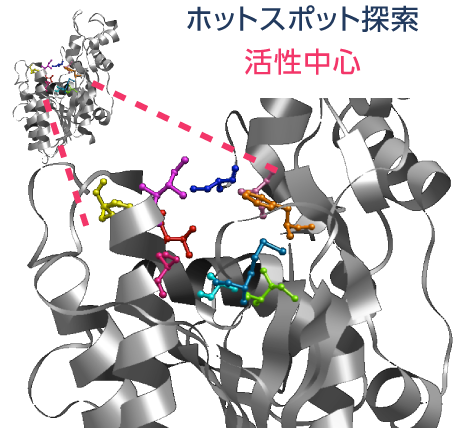 Kaneka's Biotransformation Platform (Example)
Chiral Alcohol
Chiral Amine
Unnatural Amino Acid
3-Substituted 𝝪-Amino Acid
Quaternary Amino Acid
C=C double bond reduction