Services
Kaneka provides a variety of services focused on Process Intensification using our core technologies, including chiral transformations through biocatalysis and chemical synthesis, and Flow Chemistry. We have a proven history as a reliable partner from the early stages of pharmaceutical product development through scale-up and commercialization using these technologies to support our customers programs through every phase of the product lifecycle. Our longstanding goal at Kaneka is to continue to support our customers through innovative technology development and manufacturing.
Solution Services
Kaneka's current solution services for technology development and manufacturing cover both the CMO and CDMO fields. Kaneka will continue to evolve as a solutions provider by faithfully responding to the needs of customers as and when they arise.
We are continuously looking for additional technologies and services to add to our portfolio to continue to be a leader in Process Intensification.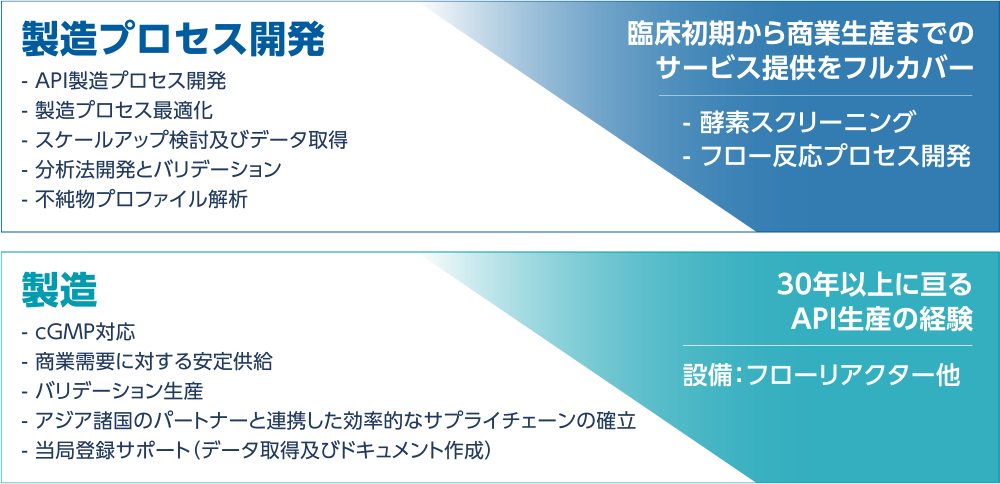 Global Network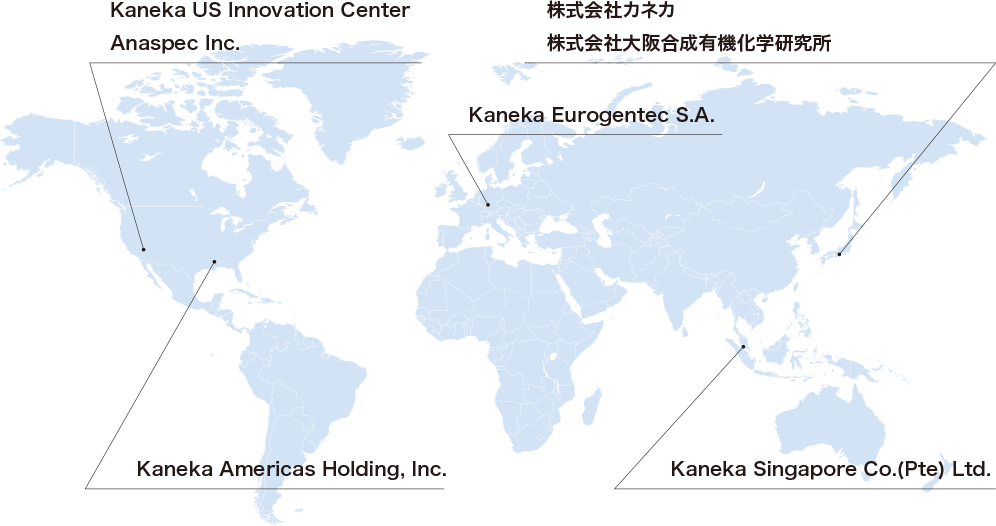 America
Location

Texas, United States

Website

https://www.kaneka.com/kaneka-americas
Kaneka US Innovation Center

Location

California, United States
Location

California, United States

Website

https://www.anaspec.com/
Asia/Oceania
Location

Tokyo/Hyogo, Japan

Website

https://www.kaneka.co.jp/en/
Location

Hyogo, Japan

Website

http://www.tec-osc.co.jp/
Kaneka Singapore Co.(Pte) Ltd.

Location

Jurong, Singapore
Europe/Africa
Location

Liege, Belgium

Website

https://www.eurogentec.com/en/